Vatican Museums Skip-the-Line Tour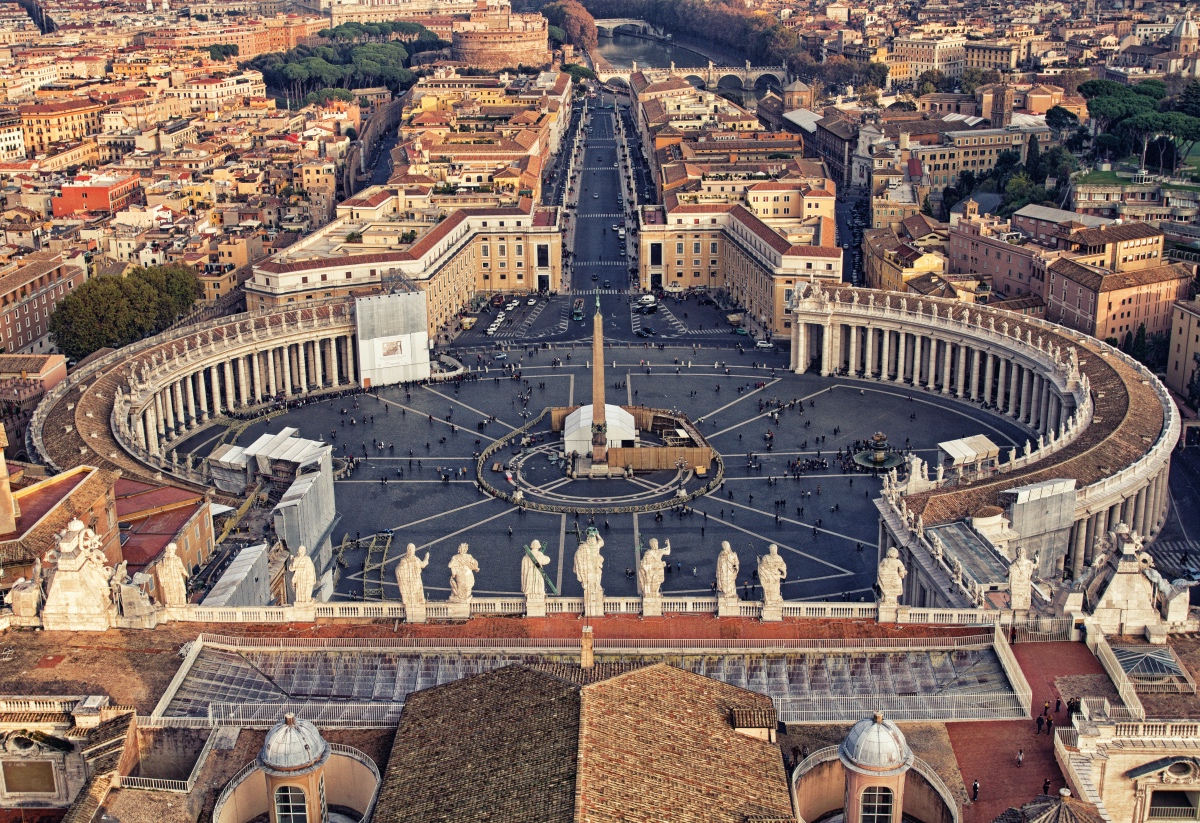 Duration: 3 Hours (approx.)
Location: Rome
Product code: VA-MU-G-E
Faster than skip-the-line access to the Vatican's greatest treasures
Be mesmerized by Michelangelo's world-famous Sistine Chapel and Last Judgement, visit the Raphael Rooms and hear the stories behind the renowned School of Athens fresco. Then wonder at the treasures inside Saint Peter's Basilica, from Michelangelo's Pietá to Bernini's enormous bronze altar.
Instead of spending your vacation waiting in lines, you can access the Vatican Museums up to 45 minutes quicker with this tour. Through our official Vatican partnership, we can guarantee a faster Skip-the-Line experience thanks to our own dedicated entrance.
DEPARTURE
9:00 am, 10:00 am and 2:30 pm
DURATION
Approx. 3 hours
PERIOD
Year-round
What's Included in this tour:
Faster Than Skip-the-Line Access to the Vatican Museums

Access to the Sistine Chapel

Expert, English-speaking tour guide

Small groups of 20 people or less

All entrance tickets & reservation fees

Dedicated audio headsets so you don't miss a thing


Sites visited on this tour:
Vatican Museums

Sistine Chapel

Raphael's Rooms

Gallery of Maps

Gallery of Tapestries

Saint Peter's Basilica

Saint Peter's Square
Your tour itinerary
Step 1: Exclusive entrance to the Vatican Museums
As the only Official Vatican Partner with the highest partnership status, we are the Vatican experts. With us, you can not only use our exclusive partner entrance which allows you to enter the Museums immediately, but you'll also discover the stories about the characters that walked these corridors before you as artists and Popes.
Step 2: View Saint Peter's from the Vatican Gardens
Inside, your guide will take you out to the Vatican Gardens balcony for your first glimpse of the dome of Saint Peter's Basilica before strolling through the ancient statues and modern sculptures of the Pinecone Courtyard. As there is no talking allowed in the Sistine Chapel, your guide will prepare you in advance for the many fascinating details you otherwise might miss on your own.
Step 3: Sistine Chapel
To reach the Chapel, your guide will lead you along the Hall of Maps, the Gallery of Tapestries, the Gallery of Candelabra and through the Raphael Rooms. These works of art will come to life as you follow your guide's commentary on your dedicated audio earpiece. At the Sistine Chapel, take some time to pick out the rich details on the walls and ceilings — from Michelangelo's boneless self-portrait to the shields representing violent bible stories.
Step 4: Saint Peter's Basilica
After soaking up the Sistine Chapel, we'll use our Skip-the-Line Access again to enter Saint Peter's Basilica. Here, you will see Michelangelo's Pietá which portrayed Mary as being an eternal young mother. Spend some quiet time in this vast place of worship beneath the tallest dome in the world before walking out into the welcoming embrace of Saint Peter's Square where the faithful gather for the Papal audience.
Important information:
Appropriate dress is required for entry into some sites on this tour. Knees, shoulders, and backs must be covered. Due to increased security measures at many attractions, some lines may form on tours with 'Skip-the-Line' or 'No Wait' access.
On Wednesday mornings Saint Peter's Basilica may be closed to the public due to the Papal Audience taking place in Saint Peter's Square. Customers who wish to visit Saint Peter's Basilica are advised to travel on another day. The Basilica is also subject to last-minute closures for religious ceremonies. When this occurs, we are happy to offer customers a longer tour of the Vatican Museums in keeping with the advertised total length of the tour. While we undertake to tell tour groups ahead of time if there are any planned disruptions to Basilica opening hours, this is not always possible and in these cases, we are unable to provide refunds or discounts.
Please be aware that, due to the Basilica opening calendar tours starting at 2:30 PM or later:
From April until October, the tour will include a shorter guided tour of the Basilica. Your guide will take you inside and after a brief orientation tour, they will leave you free to continue your visit independently

From November until March, there won't be a guided tour inside the Basilica, due to Basilica's restrictions. Please be ensured that your guide will still be able to provide an explanation from the outside and you will be able to enter the Basilica independently.
In both cases, the duration of your tour will not be affected, as your guide will decide how to allocate the time between the Museums and the Basilica accordingly.