Colosseum Skip-The-Line Tour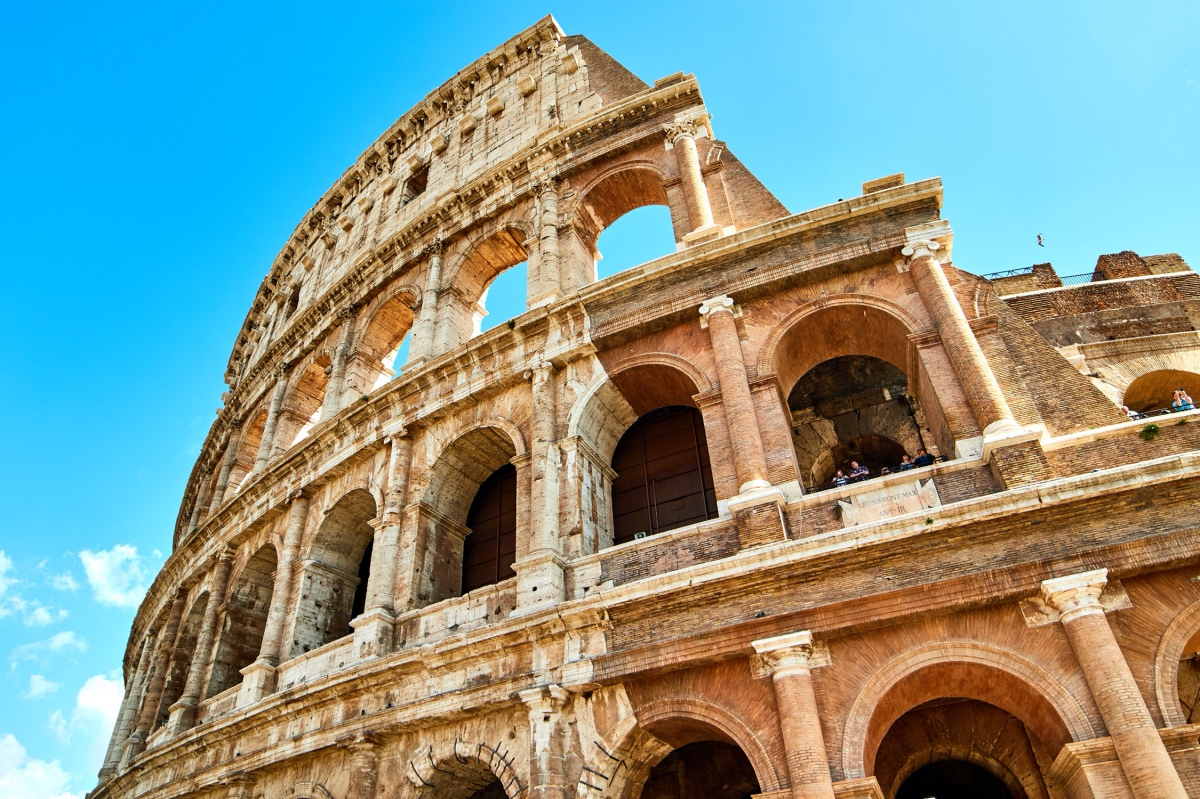 Duration: 3 Hours (approx.)
Location: Rome
Product code: RO-CO-G-E
Skip the line and explore ancient Rome's most famous attractions

See Rome's three most famous historical attractions in a single day. Your group will take in the still-standing arcades and battle-staging areas of The Colosseum; the old markets and political arenas of the Roman Forum; and the remnants of emperor's palaces and gardens at Palatine Hill—all with special Skip-the-Line access that lets you spend your time sightseeing, rather than waiting in entry lines. Guiding you will be an English-speaking expert in Roman history, whose knowledge helps bring these ancient sites to vibrant life.
DEPARTURE
Every day at 9:00 am, 10:00 am, 1:00 pm and 3:00 pm

DURATION
Approx. 3 hours
PERIOD
Year-round
What's Included in this tour:
Expert, English-speaking tour guide

Small groups of 25 people or less

Skip-the-Line access the Colosseum, Roman Forum & Palatine Hill

All entrance tickets & reservation fees

Dedicated audio headsets so you don't miss a thing
What we love about this tour:
Delve into the fascinating — and bloody — history of The Colosseum, the iconic amphitheater of ancient Rome

Discover the hub of the ancient city, the Roman Forum — once home to bustling markets, festivals, temples, and senatorial debates

Wander among the ruined emperors' palaces and still-blooming gardens of Palatine Hill, the oldest of the seven hills of Rome

Skip entry lines to spend more time sightseeing
Your tour itinerary
Stop 1: The Colosseum
We start our adventure at the symbol of Rome — the Colosseum. One of the world's most iconic sights, the Colosseum is the first stop for most visitors. Without an idea of the battles and politics that played out here, you'll only come to understand a small portion of its majesty. Our guides are experts in history and archaeology, so they're the perfect candidates to lead your Colosseum adventure, telling you just what Gladiator had wrong and how this incredible amphitheater once hosted re-enactments of sea battles.
Stop 2: Palatine Hill
No visit to Ancient Rome would be complete without going a little further back — to the very beginning. We'll explore the Palatine Hill, the legendary site where warring brothers Remus and Romulus fought over land, and where Romulus founded the settlement that would eventually become Rome.
Stop 3: The Roman Forum
We'll also explore the Roman Forum — the heart of the Roman Republic that inspired so many modern democracies. Home to the bustling marketplace, ruled by moneylenders and shopkeepers, this was Rome at its finest. Here politicians held rallies before elections, soldiers marched triumphantly down the Via Sacra, and the Vestal Virgins decided if men lived or died.
Important information:
Some of the venues or parts of the venues may be subject to last-minute, unforeseen closures. When this occurs, we will offer customers an extended tour in keeping with the advertised tour length.
Due to increased security measures at many attractions, some lines may form on tours with 'Skip-the-Line' access.