Getaway For a Day: Vatican Museums, St. Peter's Basilica & The Sistine Chapel From Florence by High-speed Train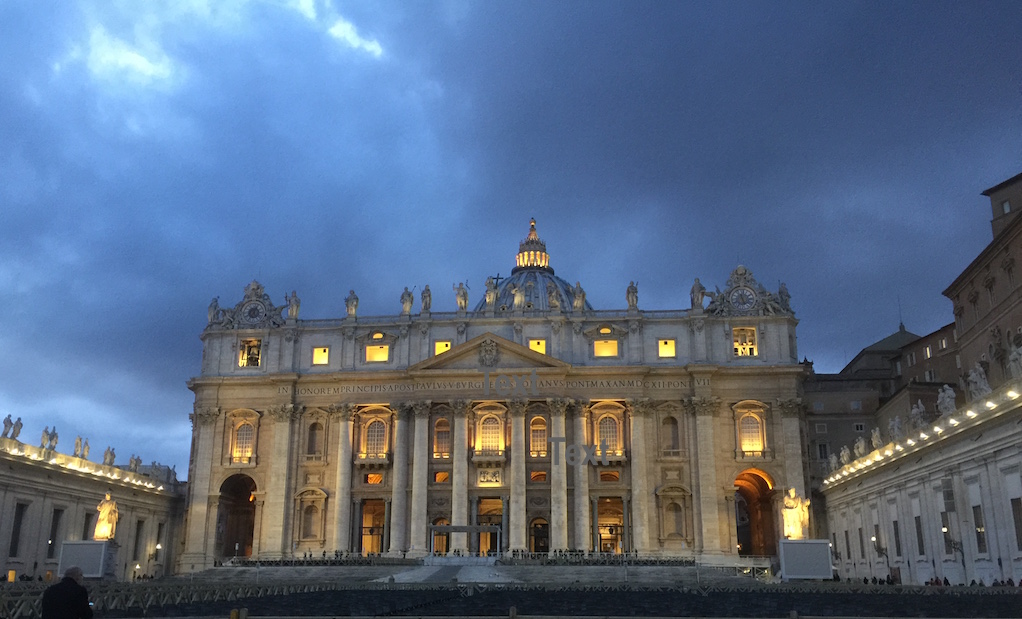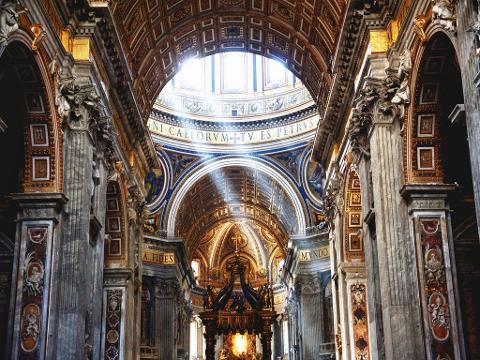 Duration: 12 Hours (approx.)
Product code: TFVAT
About the Tour:

Meet your greeter at Florence Train station in the early morning to get your train tickets and travel documents. Enjoy a leisurely train to Rome in 1.5 hours, where you will have time to enjoy the highlights of Rome onboard the hop on and off double decker bus. Buses depart from Rome Termini every 15 minutes.
Great for art lovers, this comprehensive itinerary gives you special Skip-the-Line access to the art treasures of the Vatican. Your small group will spy precious antiquities in the Vatican Museums; you'll also take in the jaw-dropping extravagance of St. Peter's Basilica, and the most famous frescoes in the world inside Michelangelo's Sistine Chapel. Guiding you will be an English-speaking art expert, whose knowledge illuminates the history behind these incomparable artworks.

What We Love About This Tour:

Taking in the artistic wonders of the Vatican Museums—including sumptuous ancient tapestries, maps, and sculptures
Gazing at Michelangelo's masterworks: the frescoes of the Sistine Chapel
Marveling at St. Peter's Basilica, with its spectacular dome, chapels, and sculptures—including Michelangelo's sublime Pietà
Bypassing hours-long entry queues to spend more time on art appreciation

Tour Itinerary:

Stop 1: The Rome Hop On and Off Bus
With a hop on and off full day pass you'll be able to see all the highlights in Rome from on board the double decker bus. You can jump off at any location and another bus will be by every 15 minutes. Plan to be at the Vatican Museums stop at either 11:15 a.m., 12:15 p.m., or 1:15 p.m., to take part in your Vatican Museums Tour.
Stop 2: Vatican Museums
After meeting your guide near the entrance to the Vatican Museums—and skipping right past the long entry lines—you'll walk through cavernous galleries filled with ancient sculptures, ornate tapestries, the beautifully preserved Gallery of Maps, and Etruscan antiquities.

Stop 2: The Sistine Chapel
The most famous frescoes in the world will greet you when you enter the jewel box that is the Sistine Chapel. Here, you'll be surrounded by the stunning Michelangelo masterpieces that have adorned a million picture postcards—including the nine central panels of the chapel ceiling, each depicting a tale from Genesis (the most famous being The Creation of Adam).

Stop 3: St. Peter's Basilica
Your tour's final destination, St. Peter's Basilica, is both one of the world's largest churches, and one of its most sacred Catholic sites. The grand church building, with its soaring, statuary-topped travertine walls and parabolic dome, sits atop the very spot where St. Peter was buried. You'll see the church's baldacchino (a twining bronze canopy that shelters the papal altar); its chapels and elaborately painted, multi-domed ceiling; and, perhaps most stirring of all, Michelangelo's remarkable Pietà—a sculptural depiction of the Virgin Mary cradling her dying son.
Stop 4: Hop on and off bus back to Rome Termini
Jump back on the hop on and off bus to return to Rome Termini for your trains departure at 6:50 p.m. returning you to Florence Santa Maria Novella station.

What's Included:

Greeter at Florence Santa Maria Novella station
Round trip train ticket on high-speed rail
Hop On and Off Full Day Pass
All entry fees to Vatican Museums
Special Skip-the-Line access
Headsets that insure you always hear your guide
Not Included:

Hotel pick-up and drop-off
Gratuities

Important to Know:

Prices based on a minimum of 2 participants
Please be sure to arrive at the tour departure point 15 minutes before the starting time. Guests arriving after departure cannot be accommodated, and missed tours or tickets will not be refunded.
Unfortunately, wheelchairs and strollers cannot be accommodated on this tour.
Please note that photography is prohibited inside The Sistine Chapel. Non-flash photography is permitted on all other parts of the tour.
Please note that St. Peter's Basilica may experience last-minute closures for religious ceremonies. If this occurs, your group will instead be treated to an extended tour of the Vatican Museums. Tour refunds or discounts will not be provided.

Important to Bring:

A small purse or camera bag only (no backpacks or large shoulder bags). Security checks at some sites restrict the size of bags that can be brought inside.
Clothing that covers your knees and shoulders. Entry into St. Peter's Basilica requires adherence to these dress codes.