Group: Colosseum, Roman Forum and Palatine Hill - Private Guide with Skip the Line Entry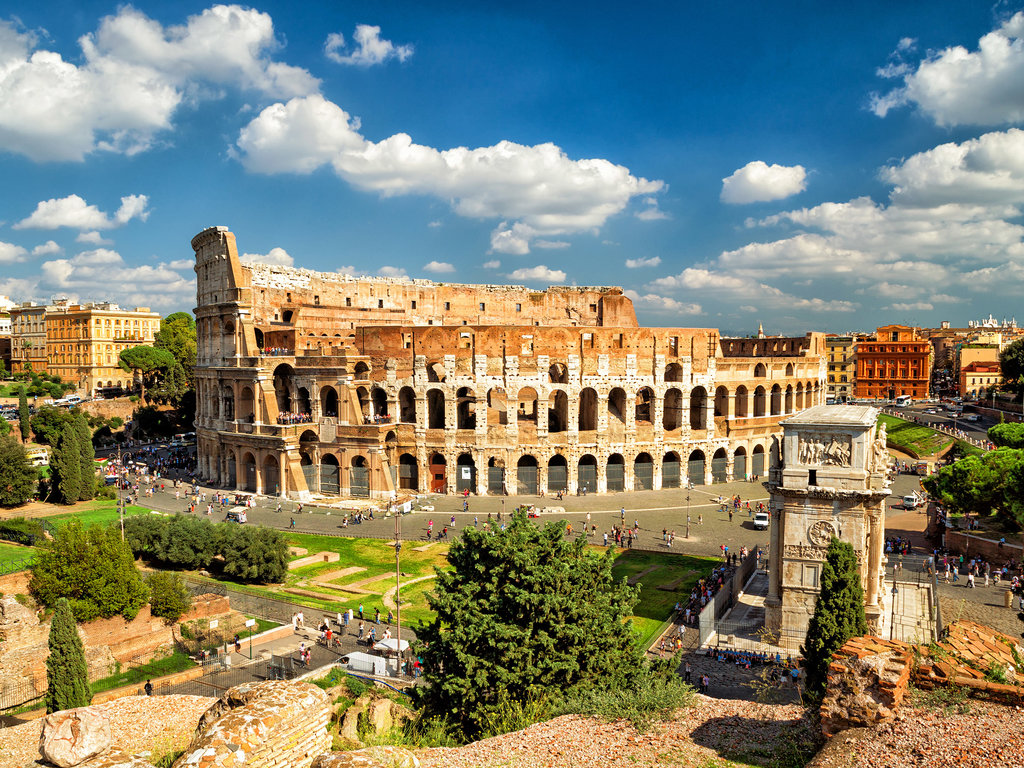 Duration: 3 Hours (approx.)
Location: Rome, Lazio
Product code: Group_Guided+Colosseum
Ancient Rome Tour: Colosseum Roman Forum and Palatine Hill

Private guided tour with skip the line entrance to Ancient Rome. A must see in Rome.
Duration for this group tour is 2.5 hours

Stop 1: The Colosseum
You'll meet your group guide near the entrance to The Colosseum—the extraordinary amphitheater was ancient Rome's center of public entertainment. Before you enter, your guide will give you a thorough history lesson about the site, including the gladiatorial clashes, wild-animal fights, and mock-naval battles that were once staged here. Once you're inside, you'll wander remnants of the seating arcades that once fit 50,000 spectators.
Stop 2: The Roman Forum
Next, you'll explore the onetime cultural, economic, and political center of ancient Rome, the Roman Forum. You'll walk along the Via Sacra, tracing the paths of ancient military processions and political rallies. You'll also see important sites like the Temple of Julius Caesar (where the emperor's body was ceremonially burned), and the Curia Julia—the still-intact Senate House where Cicero and Mark Antony once orated.
Stop 3: Palatine Hill
According to legend, the twins Romulus and Remus first decided to begin building the city of Rome atop this impressive hill. Your group guide will delve into the history of this fascinating story of the twin up-bringing as you walk among its ruined emperors' palaces and still-blooming botanical gardens.
What's Included:
Entry fees to all sites
Group Ticket Line access at the Colosseum
Headsets for large-group tours, to ensure you always hear your guide
Not Included:
Hotel pick-up and drop-off
Gratuities
Transport to and from the Vatican City and The Colosseum
Important Information:
No backpacks are allowed into the Colosseum