Vatican Museums Show & Go™ Including Sistine Chapel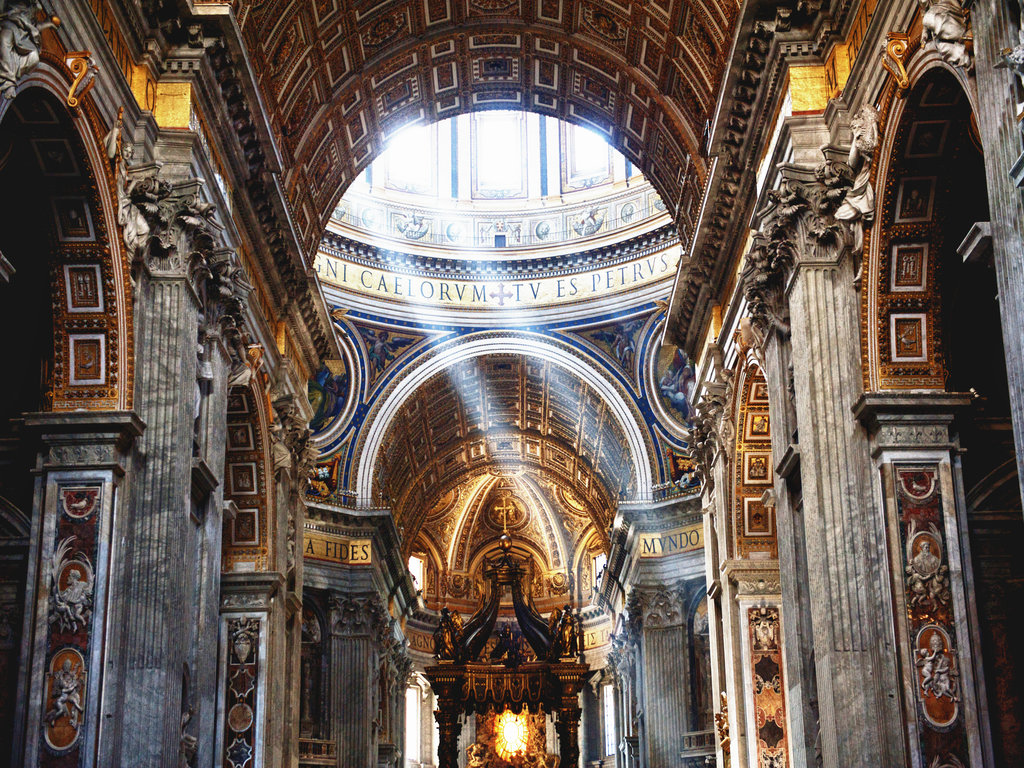 Duration: 3 Hours (approx.)
Product code: TRVATSG
About the Vatican Show & Go™:
Our exclusive Show and Go lets you the Vatican guided tours—whenever you want without the need to book in advance, and on any day you like.

Plus, special Skip-the-Line access means you'll see all the wonders of the Vatican City, including the Sistine Chapel and St. Peter's Basilica, without waiting to enter. On each group tour, you'll be accompanied by an English-speaking expert in Roman art and history.

What Customers Love About Show and Go:
Convenience and flexibility of this must-see Vatican Museum Tour
Super-competitive price and excellent service
No advanced reservations required, just Show & Go!
Amazing guided tours that show you in the artistic wonders of the Vatican Museums—including sumptuous ancient tapestries, maps, and sculptures
Gazing at Michelangelo's masterworks: the frescoes of the Sistine Chapel, and his sublime Pietà


How It Works
No reservation is required to use your Show & Go™. If you want to join a tour you can SHOW up at the Meeting Point just 30 minutes before, and GO!

Departure Times and Meeting Point for our Vatican tours as follows:

Vatican Tour Departure Schedule:
November 1st through March 31st tours depart Monday through Saturday (not offered on Sunday): 10:30 a.m., 11:30 a.m., 12:30 p.m., 1:30 p.m.
April 1st through October 31st tours depart Monday through Saturday (not offered on Sunday): on the hour 10:15 a.m., 11:15 a.m., 12:15 p.m., 1:15 p.m., 2:15p.m., 3:00p.m.

* St Peter's Basilica will be closing tomorrow July 31st at 12:00p.m. No entry will be allowed from this time.

Show & Go™ Money-Back Guarantee
As we care about your satisfaction, we offer you our Money-Back Guarantee: if, after taking one or both tours included in the Pass, you find that the product does not correspond to the description we provided you with at the time of purchase, you can activate the Guarantee.

Vatican City Tour Itinerary (large-group guided tour, 3 hours):
Stop 1: The Vatican Museums


Reaching the Vatican Museums, the guide will give you an overview of the history and art of the smallest state in the World. At the entrance to the Vatican Museums—and skipping right past the long entry lines—you'll walk through cavernous galleries filled with ancient sculptures, tapestries, maps, and Etruscan antiquities.
Stop 2: The Sistine Chapel


The most famous frescoes in the world will greet you when you enter the jewel box of the Sistine Chapel. Here, you'll be surrounded by the stunning Michelangelo masterpieces that have adorned a million picture postcards—including the nine central panels of the chapel ceiling, each depicting a tale from Genesis (the most famous being The Creation of Adam).
Stop 3: St. Peter's Basilica (self guided)


This grand cathedral—one of the world's largest churches, and one of its most sacred Catholic sites—sits atop the very spot where St. Peter was buried. On this self-guided part of the tour, you'll see the church's chapels and elaborately painted, multi-domed ceiling; also, Michelangelo's remarkable Pietà—a sculptural depiction of the Virgin Mary cradling her dying son. IMPORTANT: The Basilica is closed on Wednesdays for the Papal Audience.


Please note that this tour is not available on Sundays. Extra closures can occur in case of religious festivities or special religious functions, please check availability before.


What's Included:
Entry fees to Vatican Museum, Sistine Chapel and St.Peter's Basilica
Special Skip-the-Line access at the Vatican Museums
No reservations needed just show up 30 minutes prior and go!
Headsets for large-group tours, to ensure you always hear your guide



Not Included:
Hotel pick-up and drop-off
Gratuities
Transport to and from the Vatican City


Vatican Blackout Dates for 2019:
The Vatican Museums are closed on ALL Sundays

January 1st, 6th, 12th

February 7th - no morning entrances -only after 12:30

March 19th and 30th

April 2nd

May 1st

June 2nd, June 29th

August 14th, 15th and 16th

November 1st

December 8th, 21st, 24th, 25th, 26th
*Please be aware from December 17th to January 02nd, unexpected closures may occur frequently, due to religious functions.

*On Monday, January 7th, the first departure will be at 11:30am.
*On Monday, January 11th, there will be only one departure at 10:15am.
IMPORTANT: Extra closures can anyway occur without notice, so be sure to check in advance.
Please be aware that all participants in a same booking must join the tour all together.